Lamy 2000 Rollerball Review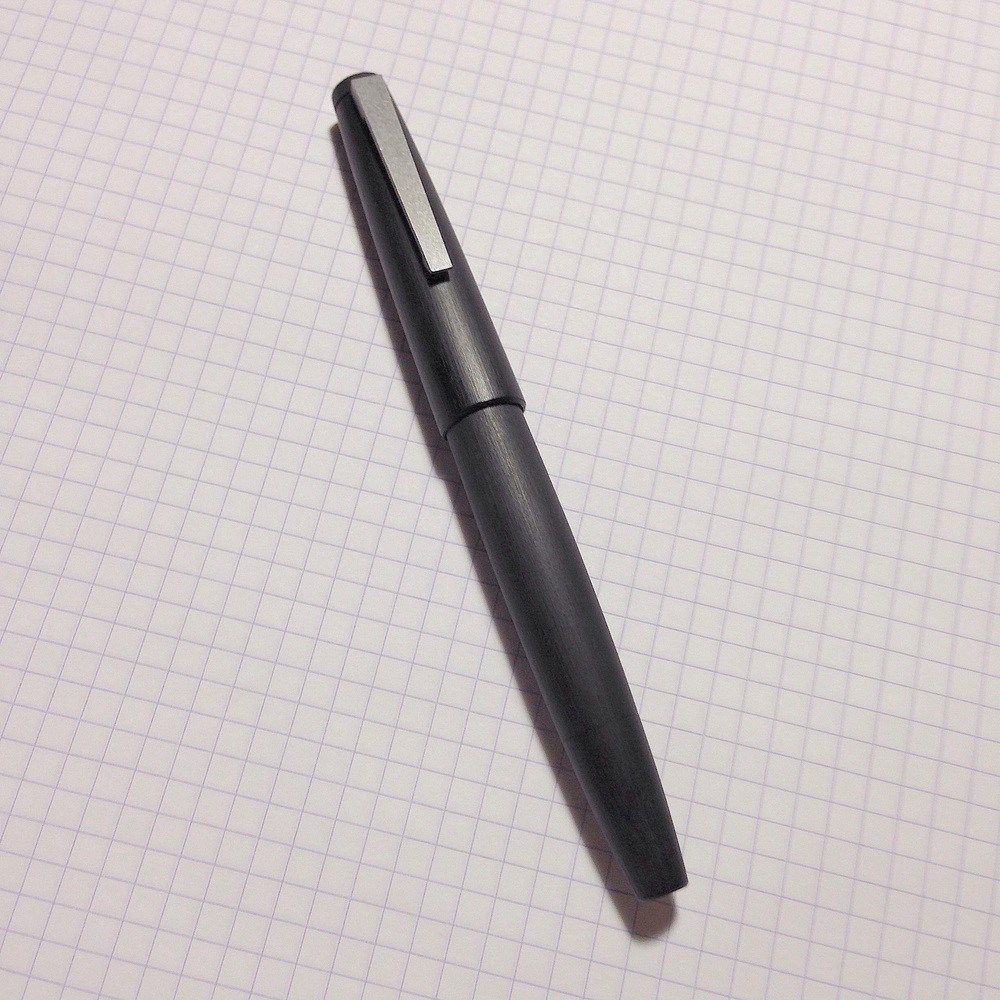 The Lamy 2000 is a pen with a lot of history in its design which dates back to 1966. There has been a lot written about the design and construction  of the pen so I will just hit the highlights here. 
The pen body and cap are made of Makrolon, a fiberglass like material, and the clip and grip section are stainless steel. The cap is help in place by two metal nubs or fingers on the barrel of the pen.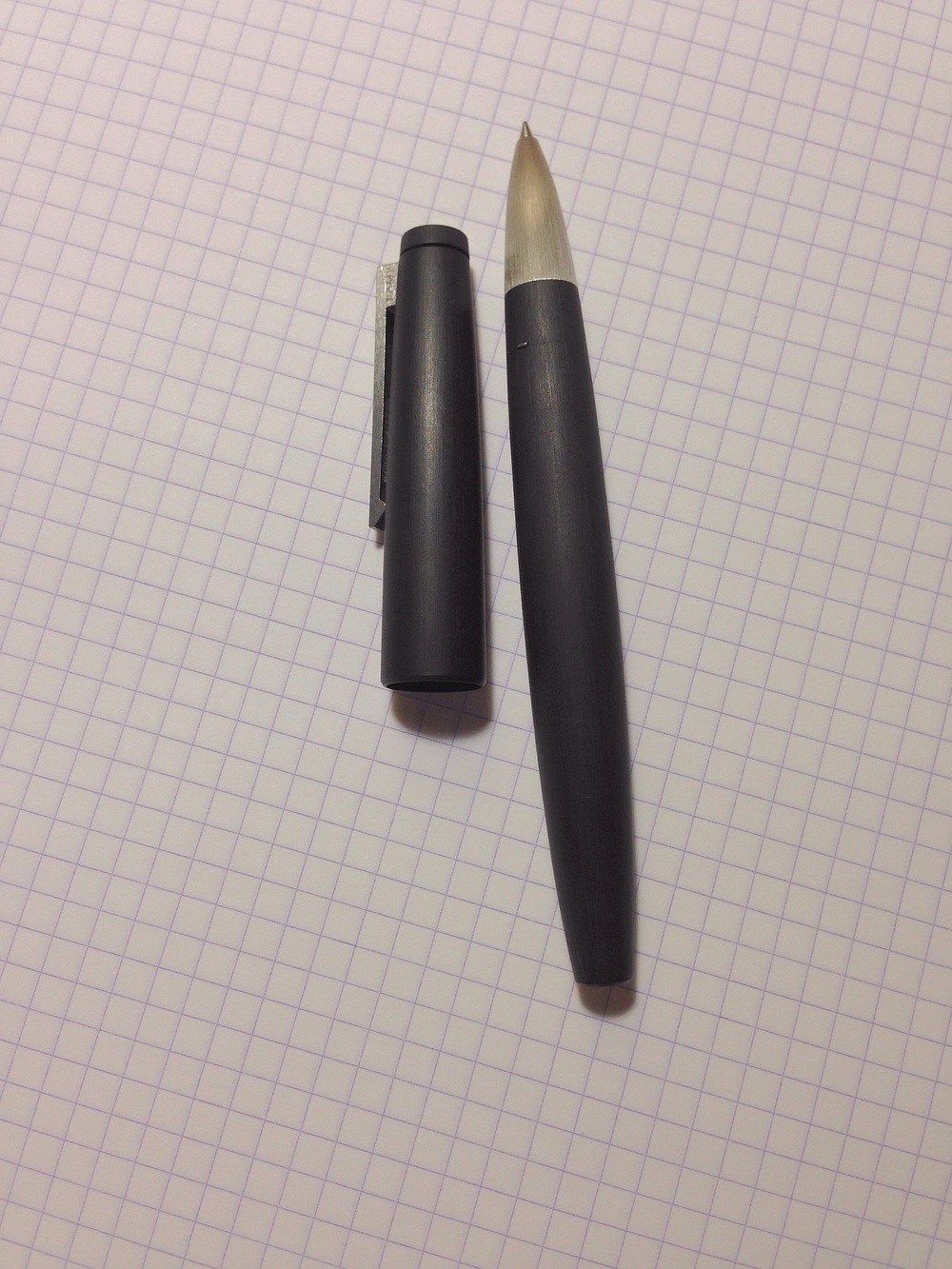 The 2000 is nicely balanced even with the cap posted. The nubs that hold the cap in place can be an issue for some when writing. The 2000 rollerball has an advantage over the 2000 fountain pen because you can rotate the barrel so that they're not in your way. The stock Lamy M63 refill is an okay, hit-or-miss refill for me. I've had some that wrote with no issues and others that skipped and had hard-start issues. My biggest complaint with the refill is that it writes too broadly for my tastes.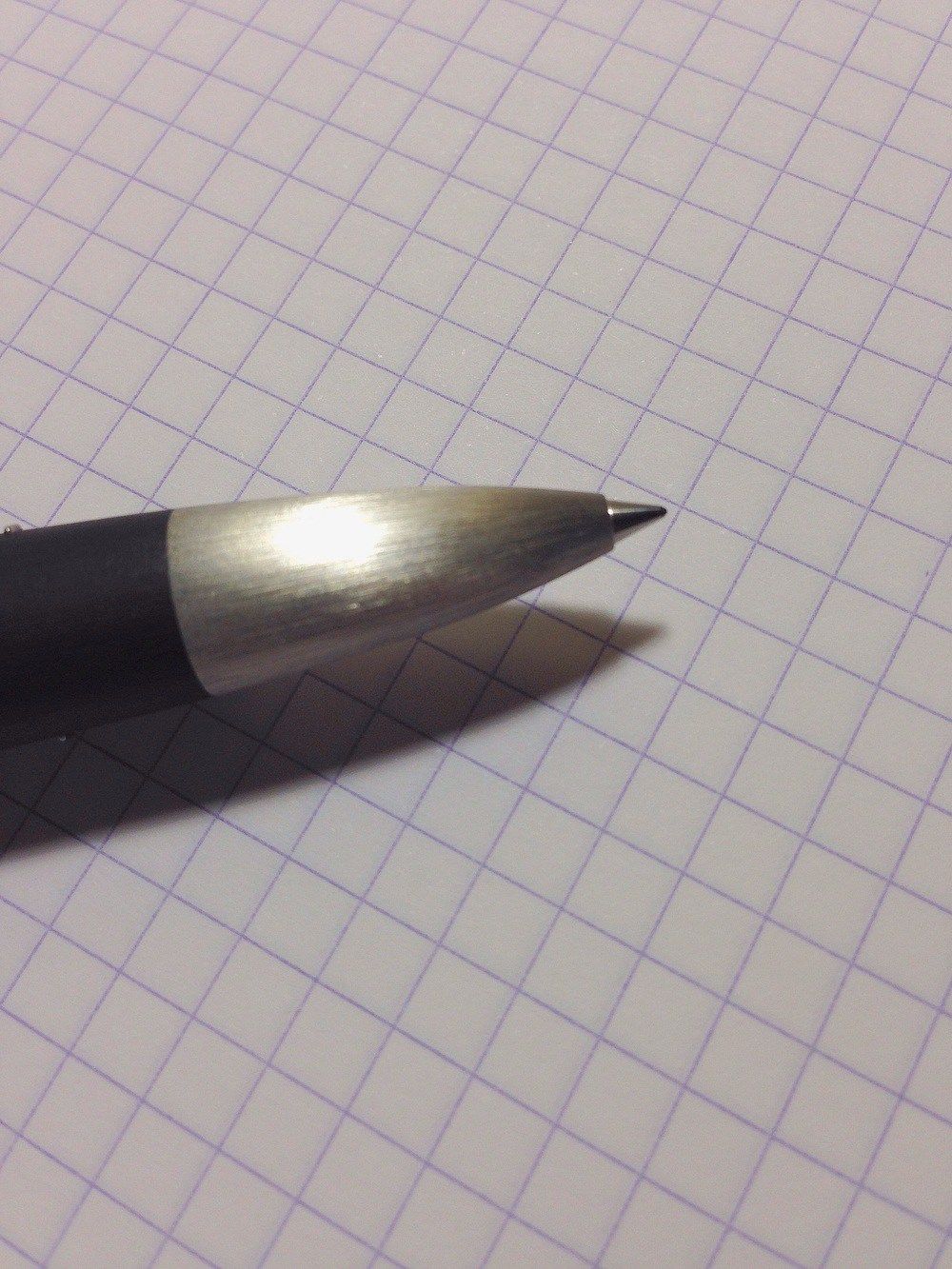 Luckily I discovered that the M63 is not the only refill that will fit the 2000. After looking at the M63 I realized that it was largely identical to a Pilot G2 size refill with the only difference being that the M63 is longer. After cutting a spacer and placing it in the end cap I am now using a Pilot Juice refill in my 2000. This hack really opens up the refill possibilities for the 2000.
Pilot Juice with spacer
I love my 2000 and enjoy writing with it. I wish I had more to say about the 2000 but I feel that I would be just repeating what has been said many times before. I will end my review by saying that the 2000 is a gorgeous pen and that the fact the design has remained largely unchanged for nearly 50 years speaks to the timelessness of the design.
End of the Lamy 2000 with the nearly invisible seam where the refill goes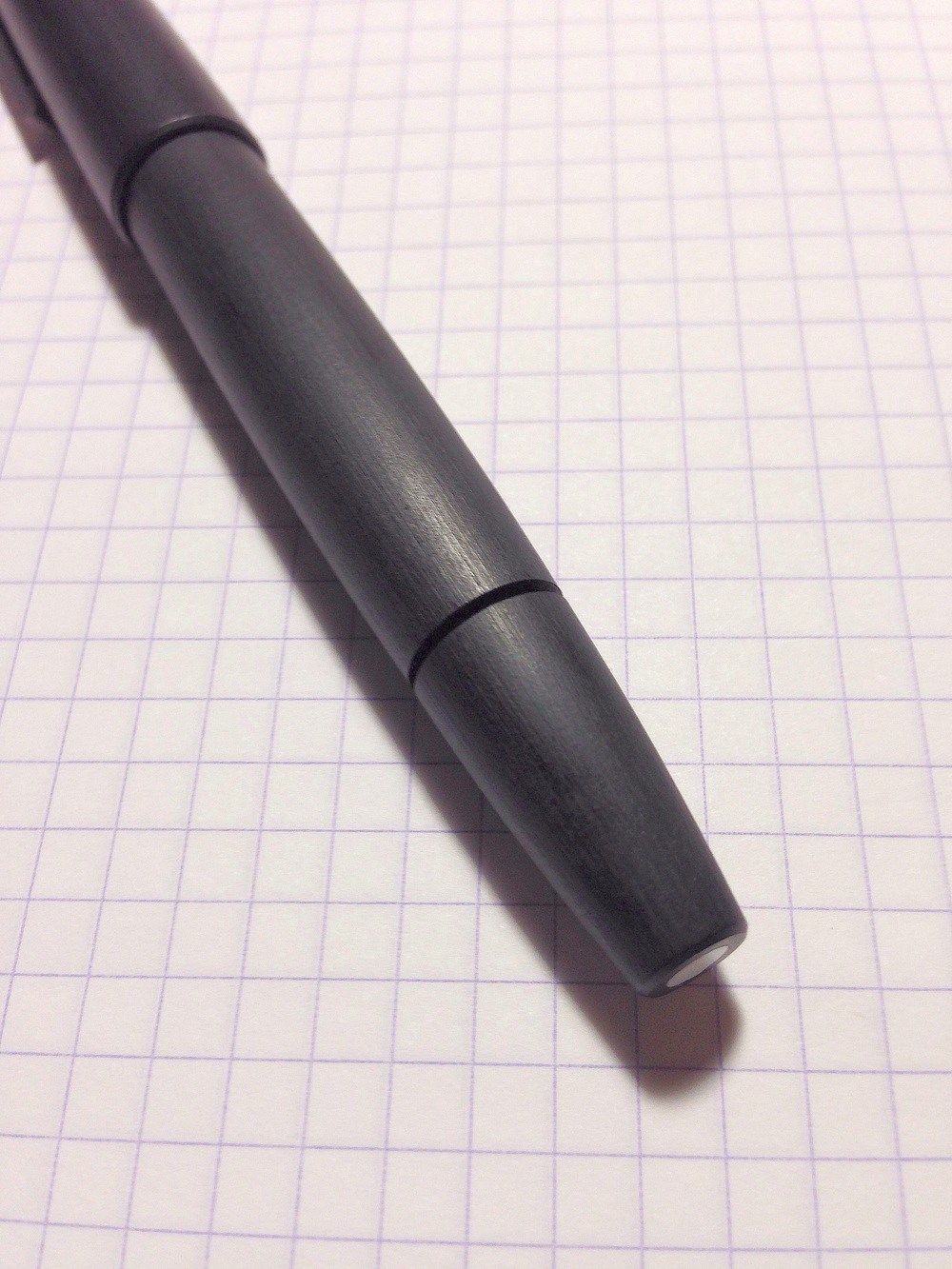 My pictures were taken on my iPhone in a hotel room with bad lighting and don't do the Lamy 2000 justice.